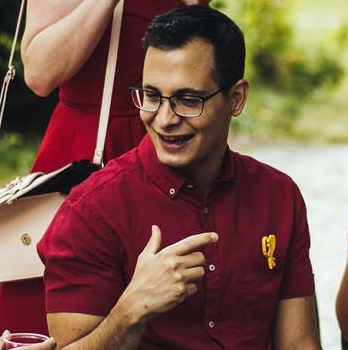 Pedro Silva
GNU/Linux (Ubuntu) user here and libre software lover!
I work as a graphic and UX designer at Collabora Productivity, you might have heard of them. If not, basically they are a really cool company that has been contributing a ton for open source with some of the most clever people I ever met:
"Collabora Productivity the leading contributor to LibreOffice Online and the second biggest contributor to the LibreOffice for desktop codebase."
I also try my best to give back to the community be that via Collabora Productivity in respects to LibreOffice, by being a member of the Vectors team (Inkscape), by giving workshops in the beautiful city of Prague or simply by donating (or buying manuals) to some of the coolest projects out there (LibreOffice, GIMP, GEGL Inkscape, Scribus, etc).
You can also reach me at https://www.collaboraoffice.com/news/, https://gerrit.libreoffice.org/plugins/gitiles/online/ and https://pedropintosilva.com/