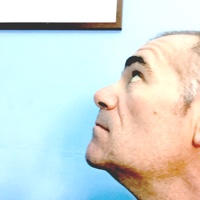 João Bacelar
New Media Art
Graduated in Visual Arts – Multimedia already in this century and freelancer / technician in the performing arts, tv and radio broadcast since the last century.
He began his professional activity in the early 1990s as broadcast director and technician (CENJOR, 1989), audiovisual teacher (EPRAL 94-99), musician and professional in production and technical operation in the performing arts, theatre and television (NBP-Fealmar, 2000. Profissom 2005). Technical director of Ciência na Rua (Science on the Street) (2006-2010), Centro de Ciência Viva de Estremoz – Universidade de Évora.
He has been running his personal studio since 2001. 
Graduated in visual/multimedia arts at the University of Évora (2012) has dedicated part of his activity as a creative photographer, installations and artistic solutions for interactivity, presentation of live content and network.