Some useful tips about the next few days so that you can have the best time while at Sintra. Use the comments below if you need any missing information.
Daily Bulletin October 12th:
There are still a few hoodies left, but not many. If you want to grab one, go to the exhibition hall;
Don't forget Ubuntu's birthday party, it's today! You don't need to register and you can eat there. It's at Salloon like yesterday;
Our info page has a comment section: use it to share information about restaurants or ask any doubts that you have.
Table of tips:
Arriving at Ubucon
Ubucon Europe 2019 will take place at Centro Cultural Olga Cadaval in Sintra, which is a 10 minute walk from either Portela de Sintra and Sintra stations.
Coordinates: 38°48′11.91″N 09°22′57.52″W
Registration starts at 9am. Please try to arrive early as we are aiming to start the sessions on time.
Getting to Sintra
Train
If you're coming from Lisbon, the best way to Sintra is the train. Trains run approximately every 20min or 10min (during rush hours). The journey to Sintra takes 40-50 min depending on your starting point.
There are direct trains to Sintra from:
Benfica
Sete Rios (blue metro line, station: Jardim Zoológico)
Entrecampos (yellow metro line: Entrecampos)
Roma-Areeiro (green metro line: Roma and Areeiro stations)
Oriente (red metro line: Oriente)
Campolide
Rossio (blue metro line station: Restauradores)
To ride the train, you'll need a Viva Viagem card. Get one at the ticket office or ticket machines at each station. Top it up with money using the Zapping option and you're ready to ride any transport in the Lisbon area, which includes Sintra. Make sure to keep the card after you travel: it is reusable and valid for a full year. 
A round-trip Lisbon-Sintra costs around €5.
If your station does not have validation gates, make sure to validate your ticket on one of these machines: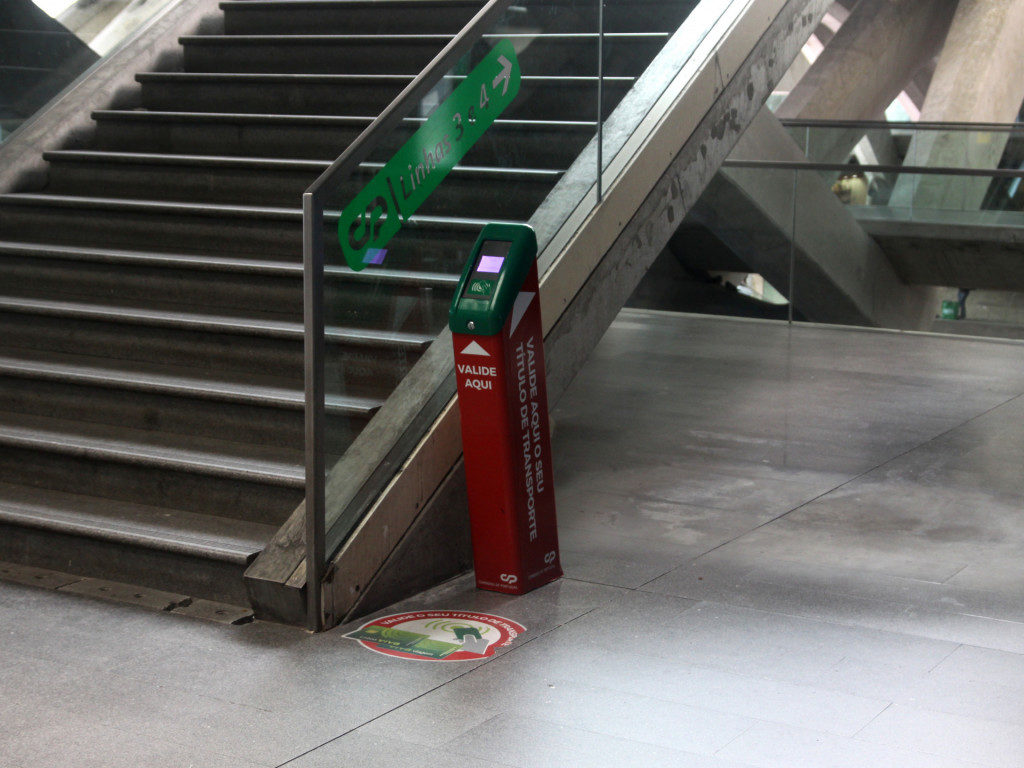 Taxi and alternative services
Depending on traffic, the journey to Sintra takes 35 minutes, costing between €35-€50 (including luggage fees). You can always find a taxi at the airport, usually queuing outside the arrivals terminal.
As alternative, services like Uber or Cabify start at €25.
Please keep the rooms tidy and clean at all times.
Beware of the paintings on Bionic (S2) and Xenial (S3) rooms as they are national heritage.
The coffee machines are installed on Floor 1 between Bionic (S2) and Xenial (S3) rooms.
Check the Giggity app for schedule updates on your Android phone (F-droid and other app stores).
Gaps between talks are generous. Use them wisely.
Some talks need an extra registration, so double check the descriptions
If you need help or assistance, ask a volunteer. They are wearing Disco Dingo t-shirts and yellow badges.
Be respectful and kind to each other.
Lunch time
There are many restaurants around the venue. Below some suggestions and contacts:
Culto da Tasca – (+351) 21 923 4256 or (+351) 96 130 4633
Sabores do Mercado – (+351) 21 589 6072
Vegetarian Meal – (+351) 21 924 4288
Garagem Café – (+351) 21 924 0672​
Sopa d'Avó – (+351) 21 807 3089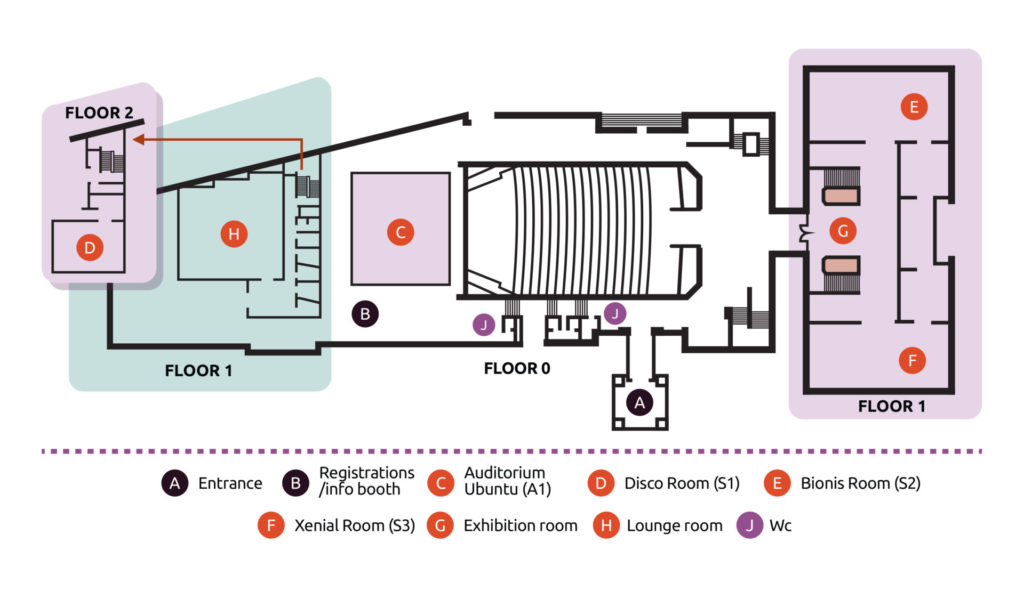 Ubucon Surf Sessions
Sunday, 13th

17.30
Price: 30€ (teacher + board + wetsuit)
Ping tcarrondo on telegram with height and weight (for the wetsuit)

Monday, 14th